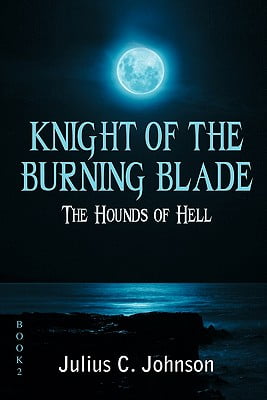 This guy recently started joining mwc and talking in a pirate accent After attempts to get him into BB we voted, he swayed a few people but in general people were put off by his general way of acting. In the end he was outvoted so I had to tell him he wasn't in : I guess he was bitter or something because our relationship changed later, Anyway he's now part of a new clan I dunno what to think of these guys. Some of them are my friends and good players. But what Ir8 calls clan spirit is called arrogance and stupidity in my book.
They are good players but somewhere along the line one of them got the idea they were much better then BB. Maybe they will be, but they're not at that level I've worked so hard to get to yet. So naturally I was bothered by lines like "The Blade will melt under the foot of warsong devision " and stupid shit like that. So BB challenged them to a 4 on 4. Here's the story We played HSC. We got a few juggs out and were owning the sea when pulzy suddenly got dropped because his stepdad picked up the phone :P I was not really thinking and kept playing the 3 on 4 because I figured we were winning.
After playing it out we kept the sea for the whole game and took out 2 of the enemy players but couldn't get the others because of how much land they had.
I then dropped because my modem flooded out. To make a long story short a enemy player got out a single dragon and no one had the cash or lumber to make something to stop it. If we had been playing for real or thinking straight we should have gone back to chat and opened the last saved game. I'm mad at myself for not thinking of that but it's too late now. BB owes Warsong a game.
tramincilover.ga
Burning Blade Clan - History
I'm sure we'll get it soon enough About a week ago BB's old member Killjoy put up a new ladder. I've taken a look at it and it looks good. I mailed the clan and they seem to want to get on it. We have never needed a ladder to show people who's best but, hey, it never hurt to have it on paper or web page : I think we're gonna get on it and once again show 'em where it's at Robo's back! We started teamin again and the deadly combo was back. Once against we would take on any 2 people and just slaughter them horribly.
It felt great! I allowed members to join it but BB as a clan would not support MaG. We supported NWML but it got no publicity and died a slow painful death. It's actually frustrating because every time I want to play everyone want's a "MaG official" so I tend to play only BB games and a few old mwc friends at this point.
Manual Knight of the Burning Blade: The Hounds of Hell
Well I suppose it was bound to happen Az is a sinking ship right now grasping for straws. Here's how it all started. Like for good. Killermonk also left for some reason that I'm not quite sure. This was the beginning of a huge downward spiral. Both became friends of mine who I talked to a lot in my free time on irc. Oldman was turning down clans left and right because he didn't know what he wanted or who he wanted to be with. After talking with us for about a week intensely he asked me where to sign up. That was the first time in BB history there was a consensus on bringing in anyone.
O left because he decided it wasn't worth the trouble anymore. Then Optik left because he decided there was no point in staying. A couple other unknowns left az to go off into other clans and such, overall it was pretty sad. Well, Tenchi has left BB. It can't be easily explained but he never really seemed to fit in very well. I did my best to fix the problem but a lot of people would message me when I was online saying he was pissing them off until eventually I got mad at him for random reasons too.
The day he left was a bad one, I was having a bad week and I yelled at Tenchi cuz he kept asking stupid questions that you could answer just by opening netscape and searching. Later Tenchi came on and messaged me saying he wanted to leave BB. Saying it was a bad enviroment for him and it was for us too. I hated to admit it but he was right. BB was having large problems that could only be resolved if Tenchi left I still consider Tenchi a friend but he's no longer in the group that I spend my time with.
The votes were very controversial. A lot of people would say Yes and a few key people would say No and then a bunch would abstain. It was a very hard decision to make but in the end I used my personal judgement and majority to decide. I knew in my gut that they would only increase the good thing we had so I pulled leader rank and let them both in.
Revealed Womens Erotica-Adult Romance (Marquis De Sade Book 1);
6 Burning Questions I Have About Last Night's Game of Thrones.
Knight of the Burning Blade: The Dark Empire!
They are both very happy with us and so far it would seem BB is very happy with them. So overall it seems like it was a good decision.
Killer Dogs - Hell Rider
Well I went down to stanford and I got to meet the whole gang. I also met Valarion and Mortal cuz they were in the area so we all hooked up. I had an awesome time and am glad to say I got to meet some members of BB. I just hope I get to meet more soon :. BB games, mwc games, you name it.
Man it sucked! Funny this happened when I decided to learn how to play as humans instead of orcs. I dunno what happened to me. I started tweaking my order back to making a good amount of grunts at the begining and somehow my control came back to me tenfold. I have been playing the most awesome games of my life the last few days and nothing's gonna stop me now! I was really stoked about it cuz I hadn't played them in a really long time. Plus Scrooge is an awesome teamate to have with ya. We played FixedGOW and the spots were perfect. Me and scrooge had bottom right spots, Harm had bottom left, Padre top right.
We isolated them fast and just built up for awhile. Scrooge went fast to ogres and fast to lust and I expanded early. Harm took out my exp and I got the peons at his too. Before he figured out what was goin on I had sapped his alter, mound, smith, and tower. He tried to make the mound and smith again but 2 more sappers took care of that. After that it was just mop up. We killed Harm's last expansion and I smoked his main town with about ogres remember he had none so they surrendered.
Table of contents
I had a great time that game because it felt good to take on and beat such awesome players from the olden demo days. This controlled overpopulation coming in too fast and also gave us a chance to get to know people better. I'm very glad we did it although I got about messages asking if we were open yet so they could "apply". Primus was a clan that came and went in a odd way. Terje got pissed and left AZ right before it sorta hit it's last legs. For awhile there was a lot of kinship in the channel and everyone was talking about how good primus was, but it was not to last.
Primus recruited very quickly and didn't fully get to know it's new members, in the end there was some inter-clan rivalry and it ended up people getting pissed at each other. In one day every member of Primus left except for maybe 4 people. It was actually kinda sad because if players with that potential were grouped and stayed grouped we might get a few really challenging games going on :.
I'd say this clan is closer to an ally clan to BB than an enemy. It grew relatively slowly with spurts just as BB did and members were solely brought in on friendship then trained, the right way to go about it. They formed of VERY respectable players both in skill and in personality and I have high hopes for this growing clan.
Knight of the Burning Blade: The Hounds of Hell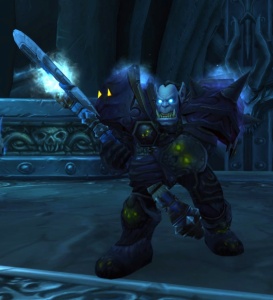 Knight of the Burning Blade: The Hounds of Hell
Knight of the Burning Blade: The Hounds of Hell
Knight of the Burning Blade: The Hounds of Hell
Knight of the Burning Blade: The Hounds of Hell
Knight of the Burning Blade: The Hounds of Hell
Knight of the Burning Blade: The Hounds of Hell
Knight of the Burning Blade: The Hounds of Hell
---
Copyright 2019 - All Right Reserved
---